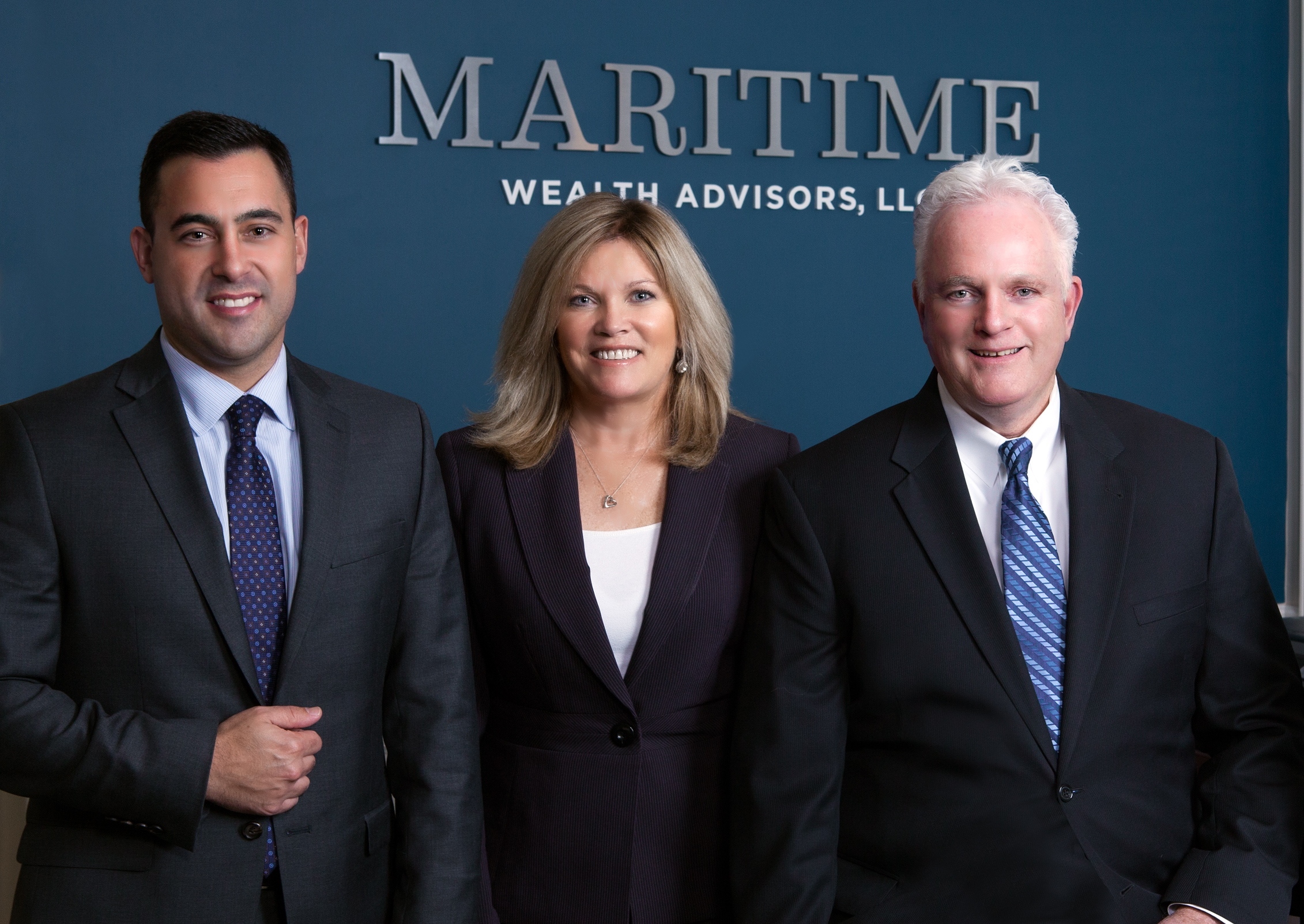 President
Keith serves as President at Maritime Wealth Advisors, LLC.  With over fifteen years of experience in the financial services industry, Keith works with clients to help them achieve their financial goals through careful analysis and the development of long term financial plans that encourage consistent, achievable outcomes.  Keith currently holds FINRA Series 7 and Series 66 securities licenses.  He is a member of the Financial Planning Association and Financial Services Institute.  Keith is an associate of Investment Advisory Group, LLC, a registered investment advisory firm.
Keith graduated from the University of New Hampshire where he earned a Bachelor of Science degree in Finance from the Whittemore School of Business and Economics.  Prior to joining Maritime Wealth Advisors in 2006, Keith worked as a Retirement Plan Specialist for a small group benefits firm outside of Hartford, CT.
Keith grew up in Rockland and now lives with his wife, Jenn, and their two daughters in Pembroke. He serves as a founding member and officer of the Dogs' Football Fund which works to raise money for the Rockland High School football program and its student-athletes.  When not spending time with his family and friends, Keith enjoys golfing, skiing and traveling.
Founder
Michael E. Ross is the Founding Principal of Maritime Wealth Advisors, LLC.  Mike has been in the financial services industry for more than 33 years.  Mike graduated from Bridgewater State University earning a Bachelor of Science degree.  Mike currently holds several General Securities/FINRA designations including the series 7, 6, 63 and 65 securities licenses as well as MA life, accident and health insurance licenses.  He is a member of the Financial Planning Association and the Financial Services Institute.
Mike has consistently achieved annual recognition as a member of Geneos Wealth Management's "Summit Club."  Once again in 2016, Mike was named a "Five Star Wealth Manager" in an article in Boston Magazine, an honor bestowed on fewer than 2% of the financial advisors in the Boston area.
Formerly, Mike has served as a member of Putnam's Board of Governors/Golden Scale Council, Oppenheimer's Executive Council and the American Fund's All American Team. 
Mike is a former school committee member and is currently a board member with the Rockland Education Foundation.
Mike resides in Plymouth, Massachusetts with his wife, Nancy.  Mike enjoys spending time with his grandchildren Harper and Colton, golfing and traveling in his spare time.
Client Service Specialist
Krista Keller serves as a Client Service Specialist at Maritime Wealth Advisors, LLC. She is a graduate of Bridgewater State University with a Bachelor of Science degree in business management. She has also obtained a certification in paralegal studies from Boston University. Krista's extensive work experience includes positions; office & project manager, legal para professional, and customer service representative in the banking industry. Krista currently resides in Halifax, Massachusetts. In her spare time, she enjoys traveling, reading and cooking for family and friends.